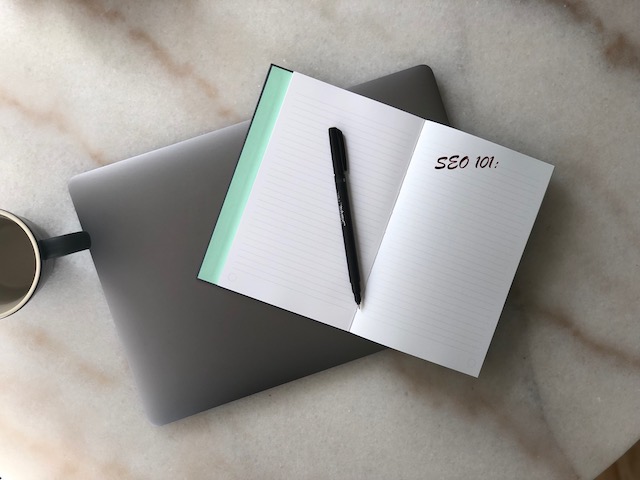 You've heard people say it. You've even read it in posts much like this one. But you still don't fully understand what in the world SEO is or how it works. Worry no more, we've got your back.
What is SEO
Let's start from the beginning. SEO stands for search engine optimization. It is how you get your website, product, or service to populate on the search results page on the major search engines such as, Google, Bing, or Yahoo. These search engines work hard to crawl every website out there. They read, document, and recall the right pages at the right time. For example, if someone searches 'outdoor umbrella' Google will recall the webpages that have those exact words and populate the most popular, and most relevant to appear on their coveted first page of search results.
Now, this is where SEO marketing comes into play. You'll want to make 'outdoor umbrella' your SEO keyword. This means you'll want to use the term 'outdoor umbrella' multiple times on your site. You'll also want to ensure you use it in a logical way. You can't outsmart Google by typing your keyword 100 times on your webpage. You'll actually get disciplined by the major search engines by doing this. Ensure you know what your keyword is and use it in a way that your customers would expect and appreciate. Viola! You've taken your first step to having an optimized website.
SEO Optimization
Yes, you read that right. The next thing to understand about SEO is how to optimize your search engine optimization. Now that you understand the basics of what SEO is, it's time to learn how to actually rank your website on the first page, without paying. Using our example from above, you can imagine there are a lot of websites that have the words 'outdoor umbrella'. The major search engines realize this too and throughout the years they've gotten more clever than ever before. Part of their SEO analysis is to judge the quality of content you have around your 'outdoor umbrella' page. A few things to keep in mind are:
Headlines, headlines, headlines. Use headlines, use paragraph headers, use titles all with your key word(s) in them. Use your keyword often, but make sure it is used naturally, organically, and logically.
High quality content. This is where descriptions, blog posts, or even reviews come into play. You'll want to think about what people searching for 'outdoor umbrella' might be wondering, what else they might search for, and commonly asked questions around this keyword(s). Then create content around those things.
Optimize within your own website. Google and the other big search engines love it when you have links directing people to other pages on your own website. For example, people looking for a great 'outdoor umbrella' might also need an umbrella base, possibly outdoor furniture, or even an outdoor rug. Don't be afraid to advertise and optimize your own website within itself. Google will love it!
Link to other websites. Don't worry, this doesn't mean linking to your competitor. One of your best SEO tools is partnering with a blogger in your area or a popular Instagramer. Link to one of their posts that features a great outdoor activity where they could use an umbrella. These are called backlinks and they are one of the biggest players search engines look for when it comes to website ranking.
Ask them to link back to your website. This is called link building and it will work wonders on your webpage ranking. Don't be afraid to offer a popular blogger or influencer some merchandise in exchange for them linking back to your website. Here is a great read on how to get started creating these partnerships.
To understand more about the basics, I recommend checking out Search Engine Land. They will be your one-stop-shop for SEO tips. They have all the videos, graphs, charts, and posts that you'll possibly need to answer all your SEO marketing questions as you move further into the world of SEO and find the best SEO techniques for you, your business, and your website!
Kassi Cox Whale
U0577409