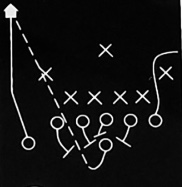 hWhether a business has been around for a long time or two weeks, the possibility of not having an online existence in some way can severely impact the traffic brought to that website. Professionals and organizations across all industries cannot afford to not have a well-developed website and basic knowledge of Search Engine Optimization (SEO). SEO once was a highly specialized, and often marginalized task referred to the back rooms of website development teams; it is now a mainstream online marketing activity. With the use of SEO keyword research, it has made it easier for companies to bring in online traffic of their own. These next paragraphs will briefly examine some of the necessary elements to SEO Planning a successful website and maintain traffic, including SEO branding, website trafficking, and developing a strategy/plan. Using these SEO tools will help convert searchers into customers.
Have you ever wondered when you search for a particular subject or product, how the ranking of searches pops up in a specific order? Surely a company could not rank highly in the search results if it were not one of the best in its field, right? Well, they use critical branding terms; this is an SEO strategy geared towards increasing organic search exposure for branded keywords. When searchers see these highly ranked branding on their types of search terms, they will associate your brand with the product or service and assume that the top searches are one of the best places to purchase or gather information.
Today's search environment is extremely competitive, and you need a great SEO to capture targeted, high-quality traffic to your site. One good thing that SEO is that it is able to bring in new prospects to your website from a source of people who might not have been interested in, or even aware of, your business at all. SEO and targeting content understand that users search for products, services, and information using a broad range of search requests and request types. Developing an SEO strategy to target that population involves performing extensive keyword research to determine which search demands that SEO target audience and its target market. Capturing that traffic audience could provide the manufacturer with additional sales that it probably would not have gotten otherwise.
With the start of every great website, it all starts with developing a strategy or plan. The ever-changing, nature of the search marketing industry requires a constant persistence of evolving and changing, and SEO professionals must maintain a research process for analyzing how the search landscape is changing and keeping up with the changes. When developing a strategy, you first need to understand, what is the product, service, or information you are trying to get out or sell. Next, who is your target audience, and how to develop your SEO targeting audience to capture them? What is your website structure along with is it easy to navigate, and is it competitive amongst other websites? It is essential not to misjudge the importance of a well thought out SEO strategy. Missing this process, or not treating it seriously, can impede your visions for growth.
The role of maximizing the SEO strategy and implementing keyword research is one of the essential tasks in any organization. If done correctly, it can produce important results and revenues for your company. Ensuring the highest ranking and results on a website, time is invested in creating a strategy, and their SEO plan and research must be done on competitors, industry standards, and changing user wants/needs. There are various SEO keyword tools available to assist with optimizing keywords to avoid missing important terms and best satisfy queries to help businesses and organizations alike succeed in their online websites.