It is hard pressed these days to find someone that hasn't used some type of search engine, i.e., Google's, Yahoo's, or Bing's search engines, to look up a specific query. But not everyone knows how to understand the results page after doing a specific query search. In the field of search marketing, the page that appears after putting in a specific keyword or phrase in the search bar is called the search engine results page or SERPs (See image 1 below). These pages return a whole slew of results that can be difficult to understand. By understanding search engine results pages, you can become a better navigator and expert at what each item on the page means and how to better utilize your search to get the exact information that you are looking for. In addition, each search engine and its respective search engine result will be slightly different in its layout and format, and will include vertical search results. To help better understand the search engine results page (SERP), this article will briefly go over the layout of search results pages to hopefully give you, the reader, a better understanding of what it is that you are looking at.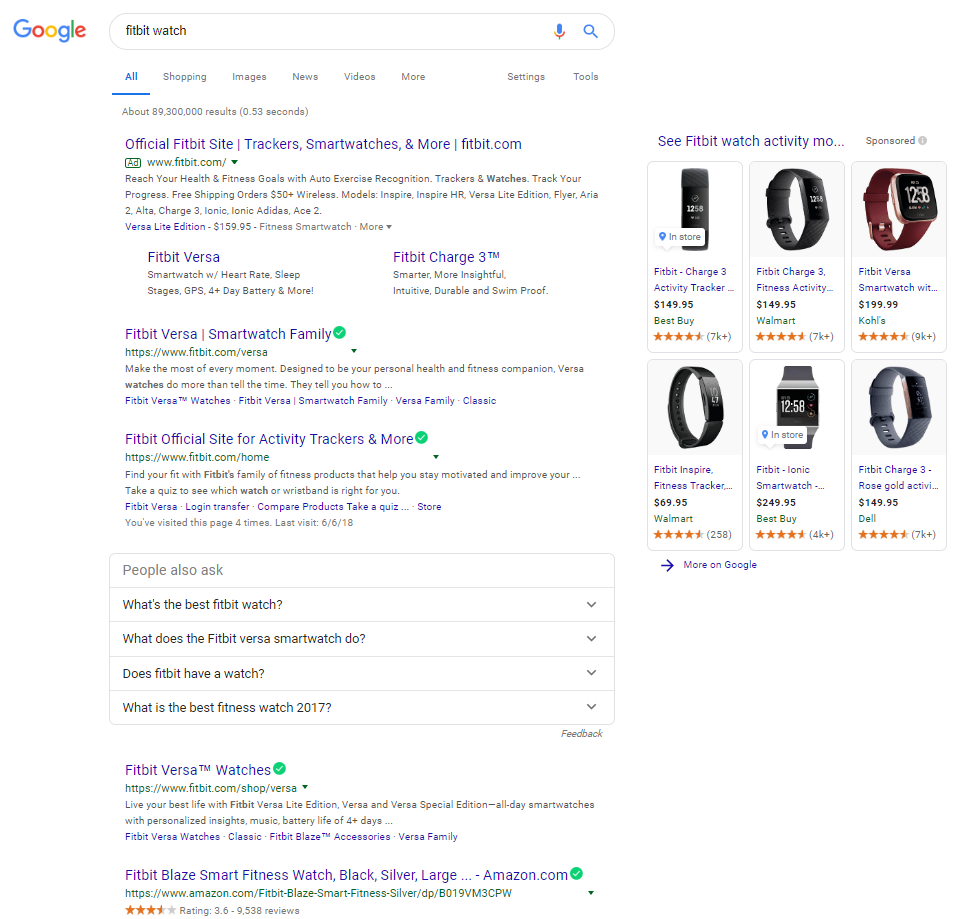 Understanding the Layout of Search Results Pages
In this section, we will use Google's search engine as an example. The SERP or the digital billboard, as some people like to call it, is where businesses compete for top spots in-order-to catch the eye of potential buyers. The most common listings within a SERP are paid search results, local results (using maps), and organic results. Along with these, you will find with the results page the horizontal navigation, search query box, results information, shopping ads (returns images on the page), and others.
Paid Search Results, which is better known as pay-per-click (PPC), is where businesses or advertisers can pay a little more money to have their "ad" or link to their website show up at the top. There are two distinct types of ads, Text ads and shopping ads. Search ads are easily identifiable by the little green "Ad" symbol located just below the main blue heading. Shopping ads will actually show images of the products you are searching for and are easily identifiable as well.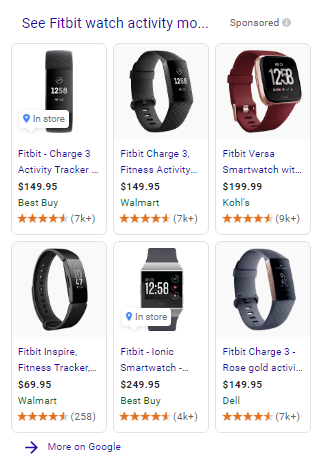 Along with the above ads, a few other parts of the search engine results page elements are detailed below and are as follows: #1 is the search query box where you type the query you are wanting to search for; #2 is the horizontal navigation where it will allow you to shop for a product, see images, news articles about the product, videos about the product, and more; and #3 is the results information that tells you how many total results Google was able to find based on the key words you put into the query box.

Within the SERP, you will see a section showing local results or a map of some of the places you can go to buy the product, if it's an actual product that you are searching for. In this example, the below image is showing a few places close to your current location where you can buy a Fitbit watch.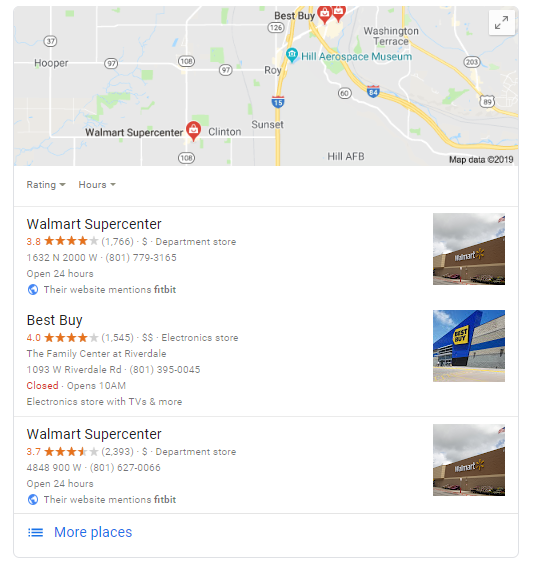 Lastly, organic results are unpaid search engine position rankings based on the relevance of your search. The search engine results ranking for all organic listings are controlled by SEO and based on a number of factors. The higher up the page the better. It is important for any business to pay attention to SEO if they are wanting to be ranked organically at the top of the SERP. Remember, if you do not see an "Ad" icon anywhere near the result, then it is "safe to assume" that the result is organic.
In summary, hopefully the search engine results pages explained above and the search engine results page meaning has been beneficial in helping you navigate the SERP a little easier. There are a number of resources out there that really dive deeper into SERPs and if you are wanting to learn more, here is a link to a website that has some great content and gives a little more depth into the search results page and vertical navigation. Also on a side note, if you are a business owner, become an expert at SEO and search engine results manipulation. The best way to drive traffic to your website and increase your conversion rate is to show up at the top of any SERP, whether that is organically or through a paid "Ad." But do it with a strategic mindset utilizing the resources to your advantage. For those doing the searching, get out out there and become an expert navigator at all aspects of the search engine results page(s).
Article by: Clayton Ellis